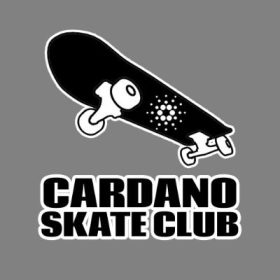 Our goal is making a unique connection with crypto and gaming.
Bringing together the best of both worlds!
We are a small group of skaters who share two characteristics. Skateboarding and cryptocurrency are two of my favorite things. We decided to try to combine our two passions after devoting a significant amount of time to each of them. Enter our skatepark and get to know us and the rest of the neighborhood!

Cardano Skate Club is a collection of NFTs on the Cardano blockchain with the goal of creating a one-of-a-kind connection between crypto and gaming. All of the NFT collections and traits will be included in a future video game.