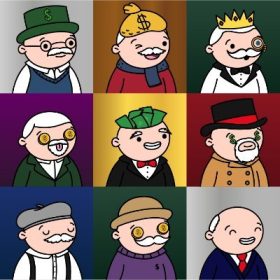 EliteAccess is a NFT that provides its maximum of 100 holders access to some of the worlds elites.
100 exclusive NFTs with Real World Utility 
EliteAccess is an NFT that provides access to some of the world's elites to a maximum of 100 holders. The lovely artwork was created for those who appreciate the finer things in life. 

The five different rarities provide increasing real-world access, culminating in the one challenger NFT. All keys and NFTs have already been minted and are available on the official EliteAccess opensea website. All units are available for pre-order until February 28th, when the price doubles. 

EliteAccess NFT's trade in whole ETH so these are prepared for the future. 

To ensure integrity and security, minting has already been completed on Opensea directly. This means that there are no gas fees and no royalties associated with initial investments in EliteAccess. This is a long-term investment.