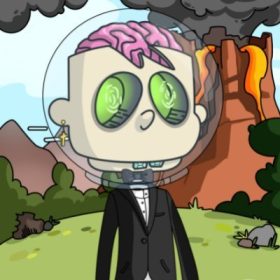 Building a unique "play-to-earn" LIVE QUIZ platform that hasn't been seen in the Solana space. Don't believe us? Wait and see.
Holders of the Centaurian can invest in an innovative "play-to-earn" quiz platform. Investors will gain access to staking for CentLife and $CEN Tokens, as well as larger CentuarianPOT quiz prize pools and quiz hints. Holders also gain access to our Governance, where they can vote on quiz-changing decisions that affect their CentauriansPOT rake.


CentLife is our token, which can be obtained by staking and/or purchasing for 0.1$SOL from our Platform's vending machine. CentLife can be traded on OTC platforms like Famous Fox Federation or YAWWW. CentLife can be used before each quiz to activate a "second-life" when answering a quiz question incorrectly, giving you a better chance of winning the CentuariansPOT.