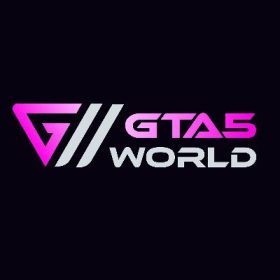 GTA 5 World is the first blockchain and Web3 technology integration in GTA 5 RP. Players can buy their NFTs as houses, businesses and cars to use in the game, and with their help earn $GRP for playing and taking part in events.
GTA 5 World is the first integration of blockchain and Web3 technology in GTA 5 RP. Players can purchase NFTs in the form of houses, businesses, and cars to use in the game, and with their assistance, earn $GRP for playing and participating in events. Furthermore, NFT can be staked or leased to other players in exchange for $GRP. Additional $GRP can be earned by participating in in-game jobs, races, poker tournaments, and other events.


The goal of GTA 5 WORLD is to create a meta universe within GTA 5 by combining exciting gameplay and earning opportunities, encouraging and rewarding players to participate in the creation of this ecosystem based on their efforts and contributions. GTA 5 WORLD is a combination of NET, web 3, and blockchain technologies with pre-defined frames and boundaries. We believe that by taking this step, we will be able to attract new players and create an exciting and unique environment that will be both interesting and profitable. We want to create a game that is: competitive

Interactive

Players will be able to organize their own events as well as launch their own businesses and startups.

To bring the GTA 5 and NFT collector communities together.

Reward users who contribute to the project's development.

Managed by the community - after the project's official launch, it will gradually decentralize and rely solely on the players.