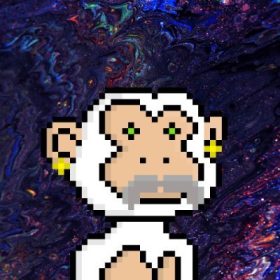 The 999 Chimpixies NFTs, are the next generation of DAO community revolutionizing how communities can interact in the decentralized NFT space.
Chimp nations coexisted peacefully for a long time. Everything changed when a storm hit.

The Vervet, a Chimpixie, cast a heinous spell that stripped their clothing from their bodies and caused them to appear to be born.

The time has come for brave heroes to band together and put an end to Vervet's nefarious dealings.

There is only one question left: will it be you?