Significant collection
Significant collection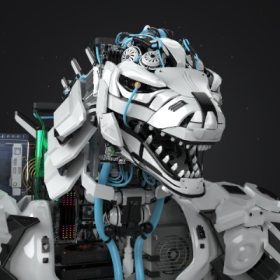 A Web3 PC Hardware Brand and Tech Community.
Pre-Mint Price: 0.088 ETH
The Chiptos team has returned with their flagship collection on the Ethereum blockchain... do you dare to miss out?!

ChiptosX is a one-of-a-kind collection of 7,680 industry grade 3D rendered robots and characters made entirely of computer parts. All Chiptos will be one-of-a-kind, but some will be more rare than others: Keep an eye out for rare traits and possibly some Easter Eggs........!

The NFT serves as your Chiptoverse membership card:
Your ChiptosX NFT will give you access to exclusive Member Benefits and Features! Get access to our hidden Discord channels, Faction Events & Competitions, and......prepare to enter the Metaverse as a Chipto!

ChiptosX holders will receive a metaverse-ready 3D Chipto (Metaverse Collection is expected in Q4'22). On this future collection, each ChiptosX held will grant you a free mint. The supply of Chiptos Metaverse Avatars will be limited to 10,000.

Rewarding the Community: We are constantly looking for new ways to expand the brand and reward membership. We have a strong and welcoming community – come say hello on Discord!

Giving Back: We will continue to donate computer hardware to those in need as part of our ongoing mission to support and empower underprivileged children. This is how Chipto does things.

Investing in the Future: We're putting money into ourselves! When ChiptosX is sold, a Treasury Fund will be established to reinvest in the project, build the brand, and fund other community initiatives. Upon sale, 10% of all primary sales will be allocated to this fund, with a further 20% of all secondary sales from ALL of our current and future collections continuing to fund the treasury.

Our history serves as our foundation:
Chiptos were originally physical works of art, which were then digitally resurrected as the 512-piece Genesis collection, thanks to the vision, creativity, and talent of the (fully doxxed) Chiptos team.
In August 2021, that collection sold out in 6 seconds.....

Join the Chiptos Community today – we are a group of like-minded individuals who enjoy art, technology, and Web3.