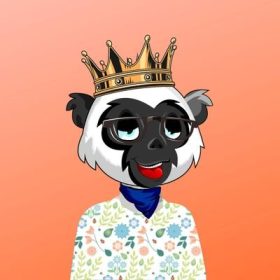 Family-founded NFT project for social good Art made of 8888 Cotton-Top Monkeys NFTs for a better world
Every Cotton Top Monkey minted on the blockchain has a one-of-a-kind combination of features.
That means that if you want to join our club and get a Cotton Top Monkey, it will be as unique and rare as you are.
This project will also address a critical global need by assisting in forest care and the preservation of the cotton-top tamarin through donations and social service.
Cotton-top monkey club is a one-of-a-kind work of art that aims to sell with a purpose rather than just to sell.
It is dedicated to working in the best interests of creators, buyers, society, and the environment, making it easier for enthusiasts to participate in the NFTs universe.
Owning a Cotton-Top Monkey demonstrates that you not only care about them, but also actively contribute to the conservation of our forests by funding innovative conservation projects in Colombia.