Significant collection
Significant collection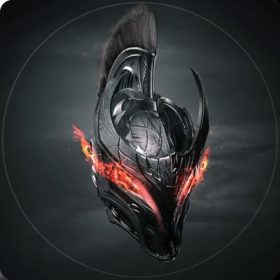 Abandon all hope, Ye who enter here ~ P&E/PvP Dark Fantasy ~ $ETH Blockchain Battle Arena developed by AAA gaming VETS
Use the Inferno Key to mint your helm and join one of the 12 Elite Guilds. Each key represents a Zodiac sign and can be used to discover your personal destiny, skills, and elemental powers.

Each Inferno Key corresponds to one of twelve Zodiac Signs and unlocks premier Infernoverse features at each stage of development, including the exclusive Genesis Armor Set. The Genesis Armor Set is an early-access reward that can only be obtained by Inferno Key owners. Holders of Inferno Keys will be able to mint 5 individual pieces of armor based on their Zodiac to complete a Genesis Armor Set. Each piece will cost nothing to mint except for the cost of gas.

Each full Genesis Armor Set (Helm, Chestplate, Shoulders, Gauntlets, and Legs) grants access to Inferno's crafting-based game economy. Your Inferno Key's Zodiac sign unlocks specific combat skills. For example, Leo Keys grant access to Leo Armor and Leo Skills. Aside from alignment with your Zodiac, the following 7 material finishes will determine armor rarity: iron, bronze, silver, gold, tungsten, obsidian (dark), and pearl (Holy). Helms will be the first item minted in the set and will have three rarity levels: light, medium, and heavy.