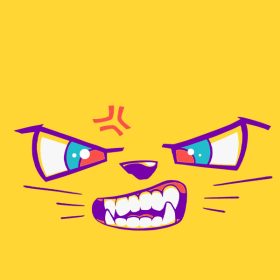 An NFT collection of 6,000 Cranky Critters 💢. building the Cranky Critters Board game.
We've all been there. That one day when nothing seems to go your way and it feels like the universe is against you. The tiniest thing can set you off.

‍Enter Cranky Critters. A super pissed-off NFT project with 6000 programmatically, randomly generated NFTs on the Ethereum blockchain. These Critters have had the worst day and are about to completely flip out.

This core collection of 6000 Critters will be the inspiration for the ambitious roadmap item 'Cranky Critters - The Board Game'

Main Roadmap items include:

Offsetra initiative, Board Game & Expansions (physicial and digital), burn mechanic with super rares, Merchandise, Airdrops & Collabs.