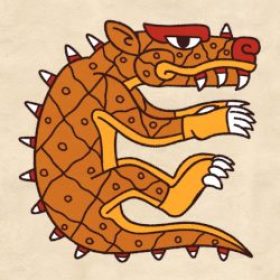 1300 Aztec Beasts hand drawn in the style of the Aztec Codices, by graphic novel artist Gonzalo Alvarez.
It is an ancient Mexican belief that we are all born with a Nahual, an animal-twin spirit that can manifest itself as a Tecuani (beast in Nahuatl).

Twenty Tecuanis have been hand-drawn in the style of Aztec codices...

They have, however, come to life, shapeshifted, and multiplied into 1300 distinct Tecuanis!

Now, 1300 NFTecuanis are looking for a companion. Find your favorites in the Tecuanis Collection on Opensea and the Tecuanis Shop, which opens on February 11th.

10% of all profits are donated to charities that protect native land and people.
Collections in Secondary Market