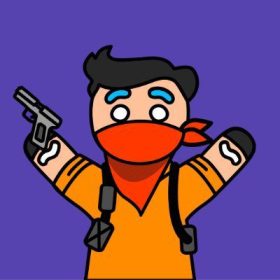 The first NFT collection that organizes eSports tournaments Want to have an eSports team? Stay here
Pre-Mint Price: 0.035 ETH
Gingerberg, an eccentric computer scientist, was working in his study on the details of his most ambitious experiment: building a particle transformer based on blockchain technology that could be turned into a living NFT.

His goal was to be the first person to be able to digitize himsel, to sneak into the immense world of the Internet and traverse the limitless ocean of digital information firsthand.

After many years of effort and trials, his transformer finally seemed ready. Being cautious, he decided to take a pilot test first.