Significant collection
Significant collection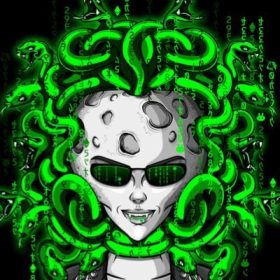 Moondusa is a collection of 8,888 randomly generated NFT's!
Moondusa is a collection of 8,888 NFTs that were generated at random! Each token is designed by our magnificent artist Self33 to be randomly generated with a unique combination of background, body, outfit, neck accessory, mouth, eyes, and snake hair. The Moondusa NFT community will provide a plethora of utilities to all of its holders, with limitless potential! We're going to the moon, so get ready to take off!

Holders of Moondusa will receive a Snake Egg via airdrop.
Eggs can be traded or placed in an incubator to hatch into either a male or female snake.
When your snake hatches, you'll be able to find another member of the community holding a snake of the opposite sex. The Male and Female snakes can then be placed together in the Snake Den to breed more eggs.