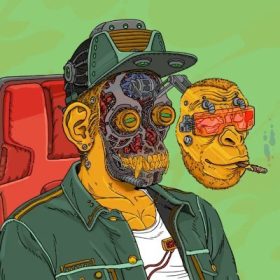 A distant cybernetic world A birth of a true metaverse
Consider a world...
There is no racial prejudice here.
Where there are no outside-world judgments.
Where there are numerous opportunities awaiting you.
Where things can transform in an infinite number of ways.

CATC is represented by the above.

Only brave souls will be able to embark on this journey.
The one-way trip to another dimension via a worm hole with no way back.

A thousand mile journey begins with a single step.
Your first step begins right now.
Are you prepared?