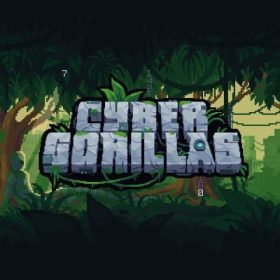 CyberWeapons act as the 3rd $GRILLA mint installment in our P2E ecosystem.
Owning each collection provides a set bonus that will provide benefits in the future. When stacked with the other collections in our ecosystem, each collection will have different twists and effects to provide you with an engaging and diverse way of playing, encouraging game theory and strategizing the most efficient way to earn enough $GRILLA to rule the Jungle.


Season 1 provides holders with a sense of value and exclusivity by holding their collections through both of our small supply capped collections and the consistency of deflationary mechanics throughout the season in order to ensure holders tribe is respected and maintains a level of notoriety amongst the wider NFT scene.


There are a few things that 99 percent of other P2E projects fail on, and this can severely limit the longevity of value that play to EARN projects provide. It is critical to keep things balanced and in demand. When you peg a token's value or fail to keep deflationary measures above its constant inflationary supply, things start to fall apart.

It's critical to get this right.

With CyberGorillas, we've hit the nail on the head with hundreds, if not thousands, of collective hours. Ensuring that the economics of every single release and what it brings to our ecosystem are perfectly balanced.


Season 2 (starting in April 2022)

Without going into too much detail too soon, here's what we're looking at:

HUGE Through various layers of gamification, we have made advancements to our browser-based P2E, multi-collection ecosystem, such as;

- Daily and weekly quests are available to you based on the foundation of your tribe.
- Reward system for those who complete their tasks, which includes $GRILLA bonuses, WL opportunities, and collection upgrades.
- Aggressive deflationary mechanics to keep token circulation low as we exit season 1 immediately. (NB: I recognize that we cannot simply leave people yielding without further introductions to the system; we have systems and roll outs in place to ensure that this is always kept low.)
- Collaborating with other projects to develop a MULTI-VERSE P2E ecosystem. (Think about that for a second; it's huge.)


The future of CyberGorillas is scalable, advanced, and rewarding. We're going to annihilate this. Let's get started!
Collections in Secondary Market