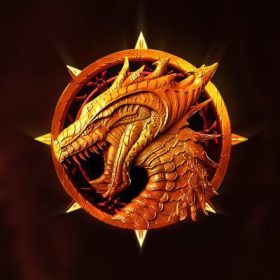 Uldor is a PlayAndEarn MMORPG being made in UE5.
Uldor is a dangerous land filled with beasts, monsters, and bandits who prey on the weak. The strongest and bravest fight for glory, justice, and profit! Become a Guardian of Uldor to explore the lands, encounter dangerous beasts, fight in epic PvP battles, and gain loot from your adventures. Be the hero of your own story and earn rewards for helping the people you encounter. Are you brave enough to meet the challenge?

Uldor is an open world MMORPG with NFT assets and a fixed supply game currency (RUNI tokens). Players can explore the world and experience the rich lore through questing and boss battles, fight other players in Arena PvP matches, compete in massive PvP battles in faction-based combat, or spend their time shaping the player-driven economy!

There are 10,000 randomly generated Guardian characters with different traits and equipment. Each character has their own unique randomly assigned name. Guardians and Furies are special hero classes that don't need to level up, so no grinding. They are also eligible for PvP and join a faction from day 1. Hero characters will have special quests and adventures in the game.