Significant collection
Significant collection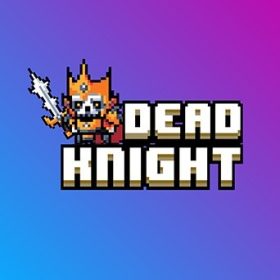 Dead Knight is more than just collectibles. It is an 8-bit Play-to-earn RPG NFT game taking place in a fantasy medieval.
Dead Knight is more than just a collection of collectibles. It's an 8-bit Play-to-Earn RPG NFT set in a fantasy medieval world. It's also an inspiration and a character in the gaming metaverse, where you can use your Knight to take advantage of the game's special features, particularly the Play-to-Earn mechanism. 

The people of Vela kingdom were cursed and turned into Undead as a result of an incident known as The Scourge. They have exited the cycle of life and death. The Undead, on the other hand, gradually lose their minds and eventually become insane after each reincarnation. With the belief that Sinners – the powerful monster born from the soul shards of the Great Demon Alvin – are the key to breaking the curse, a group of sane Undead known as The Dead Knight gathers to destroy them. 

Dead Knight NFT 

The first 9999 NFTs available for purchase prior to the game's release are known as Gen-0 NFTs. They are the unique characters who comprise the Dead Knight's first generation. As a result, Gen-0 NFTs have many advantages over later generations. 

Each Knight is created by combining over 225 possible traits spread across 9 layers. The optimal rarity ranking mechanism generates a unique and completely unique Dead Knight NFT from each other.