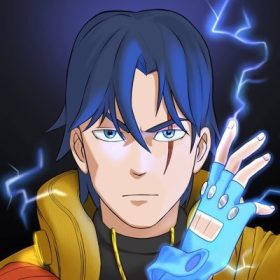 The Demi Gods Universe offers 3,131 unique Demi God NFT's seeking victory in an eternal war to save the Metaverse
Demi Gods Universe is a multiverse collective of outcast Demigods who have hidden themselves among humans out of necessity. These powerful individuals have returned to settle the score from a terrible war that predated the first eon modern of humanity.

Enter an unimaginable realm and follow 19-year-old Tabuto on his quest to defeat the evil Kronos. Holders of a Demi God are entitled to royalties on all future comic releases from our realm.