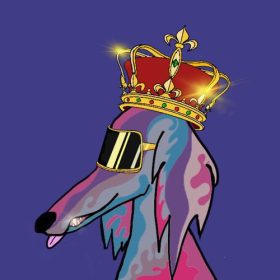 2222 Unique cute Dog NFTs. ALL profits go directly to support our project saving street dogs and rehoming them abroad
Dezertdawgz is a collection of 2222 one-of-a-kind dog PFPs. We hope to save, treat, and rehome 500 dogs from Qatar's streets in Europe and Canada. Qatar has a large population of street dogs, who are constantly in danger. All profits from this project will be used to support our ongoing rescue efforts as well as other rescue organizations both locally and internationally.
Give yourself the warm fuzzy feeling of knowing you've done some good in the world. Adopt one of our Dezertdawgz NFTs and you will be directly contributing to the saving of a life.
Collections in Secondary Market