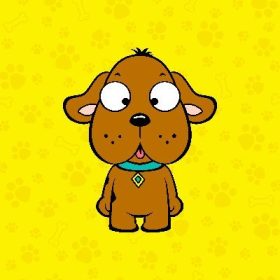 Dinky Dogs are a limited collection of 50 hand-illustrated NFTs most of which, are inspired by famous characters from the 80s/90s.
Dinky Dogs are a limited edition collection of hand-illustrated NFTs that can be found on Open Sea. Dinky Dogs' March 2022 edition features 50 unique designs inspired by popular characters from the 1980s and 1990s.
Every single Dog minted on the blockchain is a one-of-a-kind. That means if you want to join our club and get a one, no one else will ever have the same one... Not only do you get to own something so limited, but once the collection is sold, we will give 1 ETH to a lucky owner at random. This will be done in front of all of the owners in real time.
Also, please go to the #Introduce-yourself channel to give yourself a shout out and tell us all where you're from!
We can't wait to meet you!