Significant collection
Significant collection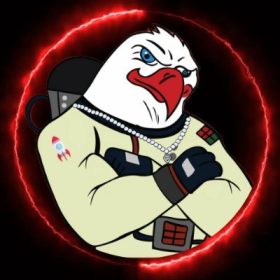 DOMINANT EAGLES ALLIANCE A collection of 3,000 unique digital collectibles living on the Ethereum blockchain.
Dominant Eagles NFT is a limited edition of 3,000 collectibles that will never be produced again. These unique tokens have been launched to soar on the Ethereum blockchain. 

The possession of a Dominant Eagle NFT entitles the holder to membership in the Dominant Eagles Alliance. Following that, the ticket serves as a gateway to the ALLIANCE, the benefits and offerings of which will be revealed gradually as we progress. 

THE ALLIANCE'S HISTORY 
Dominant Eagles Alliance (DEA) is a one-of-a-kind community that brings together a group of creative, enthusiastic, loyal, and responsible individuals. This Alliance adheres to the COMMUNITY VALUES that set it apart from the crowd in a world full of victims caused by bullying, dream crushing, insecurity, negativity, oppression, racism, slavery, cheating, and so on...