Significant collection
Significant collection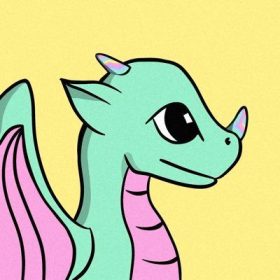 Building an IRL BRAND with anime, smartphone games, books, toys and more
Dragon Fam is a community-driven and art-driven project that combines utilities for both adults and children! We want to be more than just a well-known Web3 brand; we also want to expand into the offline world. Our mission is to bring joy and love to children through the development of our children's product line, which includes coloring books, toys, merchandise, and smartphone applications.

We hope to build our own Dragon World in the Metaverse for our adult investors! We will purchase an NFT Worlds, where we will hold community events and have a lot of fun!

We value art and want to support small artists by giving them a platform on Discord, Twitch, or Medium.

Our Dragon Anti Rug Squad will assist in making the web3 a safer place and assisting with rugged projects.

Our community is warm and welcoming, and we can't wait to welcome you to the Dragon Fam!
Collections in Secondary Market