Significant collection
Significant collection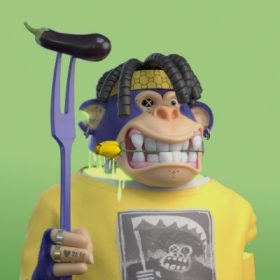 Earn passive income just for holding MV. Sensational quality with 3D artist of Squid game
Art & Design Group
For MV, our design team assembles the best 3D designers from various Netflix productions (e.g. Squid Game). They collaborate to bring out the details of every concept, costume design, and facial expression in MV and MVA. You will be blown away by their incredible artwork.

Producing Group
Members of our production team have worked with Kendrick Lamar, BTS, Eminem, Chris Brown, Apple, and HYBE. They were moved by our vision of putting an end to cruelty and gladly joined the team. They've made MV-ish or MV beats. These masterpieces, Mysterious Studio, will play an important role in our metaverse. Music NFTs, produced by these incredible producers, are among the upcoming projects. Have fun with their mishaps!

Team for Development
Our development team specializes in blockchain, web, and game development. These young bloods are fantastic at developing new technologies.

They discuss Mysterious Vegan's vision and Mysterious Studio's values.

Please keep an eye on our development team's journey for Team Mysterious' vision.
Collections in Secondary Market