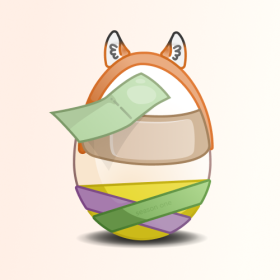 Eggverse is a Hatching NFT collection, community-driven future brand in ever-expanding metaverse
The Eggverse is a vast universe teeming with various forms of life. Despite their differences, they all have one thing in common: they are all hatching from eggs.
Every season, we'll be looking for a new Eggverse species, and each season, they'll be different.

Each season is divided into three stages, beginning with getting your egg and ending with a possible Eggverse friend.
More information on seasonal systems: https://nftcybersurprise.com/seasons-in-eggverse/

25% of our seasonal profit is donated to charity: https://nftcybersurprise.com/charity-donations/
Our features and roadmap are available at https://nftcybersurprise.com/roadmap/.