Significant collection
Significant collection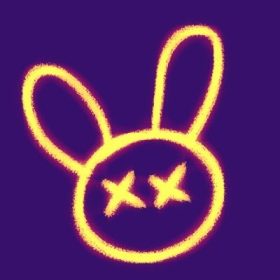 An interactive NFT experience from AMGI Studios
8888 pet Hooligans
AMGI Studios' interactive NFT experience

History
For years, they were forced to farm $karrots in cages, at the mercy of their overlord Metazuckbot, CEO of Zuck Corp. A rebellion ensued, and all 8888 Bunnies were able to break free from captivity in order to realize their true potential in a new world free of constraints and laws.

They turned into hooligans!
The Hooligans were divided into seven factions, ranging from the Hare Raisers to the Cypherbuns, all with the same goal in mind: to disrupt Metazuckbot's Zuck Corp. However, some of the factions reverted to the dark side. They were programmed to combat the rebellion through experimentation and dark arts. An eighth faction has emerged!

The NFT Hooligan
An NFT collection of 8888 Pet Hooligans – unique 3D characters built on the Ethereum blockchain with a wide range of unique traits. Not only will your NFT be functional, but they will also serve as your unique playable characters in The Rabbit Hole, our ever-expanding Metaverse! This is our genesis drop, and it will be available for minting very soon.
The Downhill Slide
Hello and welcome to our Metaverse. My Pet Hooligan is a desktop PvP video game developed in Unreal Engine 5.0 that takes place in our exclusive Metaverse The Rabbit Hole. Hooligans earn $karrots and raise hell in the streets in this play-to-earn game, fighting against Meta Zuck Bot to bring the centralized metaverse to an end.
Utility
Be your own NFT.
Your one-of-a-kind NFTs will be your playable characters in the game, the alpha of which will be released in Q1 2022 after a six-month development period. Other technologies are in the works that will enable you to create your own content with your Hooligans as well.
Earn Money by Playing
My Pet Hooligan will feature play-to-earn mechanics, allowing players to earn $karrots and NFTs as they play.
Staking Your NFTs will be able to be staked in order to earn $karrots. Tokenomics will be available prior to the staking feature's launch.
3D Models
Get your Hooligan's FBX files; you can use them to animate content as well.

The Mint Pass
This genesis drop also serves as a Mint Pass for future drops. Did you hear about The Others? The Rabbit Hole will be developed further throughout the project's lifecycle. Having the genesis drop will also give you first access to future drops.

Merch Merch is a must, isn't it? We'll have a member-only merch store with limited edition goodies that will be unlocked at various points.

Community
Be a part of a community that influences the game's and The Rabbit Hole's development and direction.

Exotic Experiments
Our first exclusive experience for token holders will be a raffle for a number of round-trip (flight + hotel) trips to Hollywood, CA, where you will join the team in our studio and can become your Pet Hooligan on a motion capture stage and produce some live animation with the team.