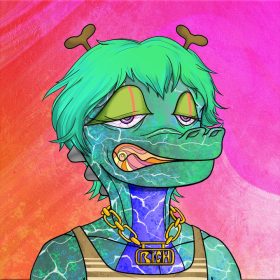 10,000 unique SupGators generated from hand-drawn elements and stored as ERC-721 tokens on the Ethereum blockchain.
Collaborate on Tasks
Donate 50% of secondary profits to children's charities on an ongoing basis.
SupGators in our Discord community will vote on where our donations will go.
The SupGators committee will oversee the process, which is completely transparent.


Make Money Together
Share 10% of secondary profits with all legendary SupGators owners on an ongoing basis.
Create new NFT collections and give them away for free to at least 10% of SupGators owners.
Create a DigitArt® studio and distribute 10% of sales revenue to SupGators.