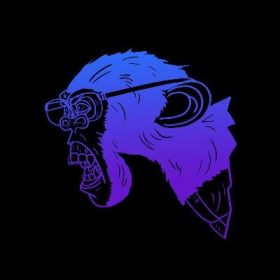 1500 Elite Apes all hand-drawn on the Solana blockchain
We are the Ape Planet's Elite. A collection of 1500 hand-drawn apes. Our collection contains over 200 attributes, and we attempted to differentiate our attributes from those of other collections. We didn't want to be just a collection of jpegs. As a result, our strategy is to create a freelancing site to assist Solana's nft space and distribute its profits among holders. 

We have tried not to be a one-day project, and we have gradually built our community and improved our art. 
Having a great idea for an NFT collection is wonderful, but it is insufficient. Our technical team is developing a website that generates NFTs. This project not only assists you in mining your NFTs, but it also connects you with NFT professionals through a freelancing platform who can assist you in creating a great NFT project on your own. The good news is that this website will be fully accessible to our holders, and profits will be divided among them. Others can use our project's token and other types of cryptocurrency to pay for goods and services on this website.