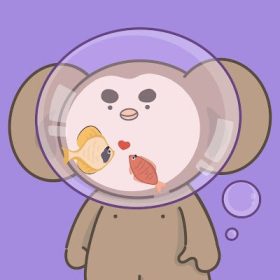 A collection of 3,333 unique NFTs on Ethereum
There was once upon a time when there was a monkey named Gohan. He adores rice, any type of rice! His ambition is to try every rice dish in the world.

Hainanese Chicken Rice, Curry Rice, Tempura Don, Risotto, Mango Sticky Rice, Golden Fried Rice, and Ekiben are some of the dishes available. Whatever you could think of, he had it on his bucket list! But it's the warm bowl of soy sauce-drizzled white rice that he adores.

Join GohanGo if you are a rice person!!