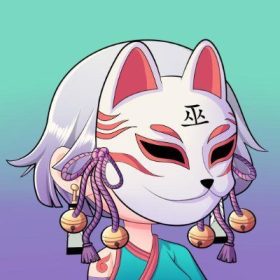 Fengu represents the synergy between four earth elements. A collection of 5555 NFT's on the Cardano blockchain.
The Valley of Wind, deep in the foothills of Fengu, is one of the most beautiful places in the Metaverse. Jagged mountains and lush green forests spring up from the land, blessed by God himself. Despite its beauty and awe, however, this valley is one of the most dangerous places on the planet. This land has been tainted by something. The wind has turned destructive, bringing chaos and imbalance with it. Whispers of unrest reverberate across the land, and the wind has turned on the people, bringing with it a path of destruction that has reduced entire cities to rubble.

The people summon the Shaman, master of the four elements, to protect the valley from this plague. To restore balance, the shaman has summoned four heroes: air, water, fire, and earth. They must work together to save the valley from destruction.

The only remaining question is whether they can do it alone. The Yandzi River is showing signs of weakness as the wind becomes more aggressive. The time has come for heroes.