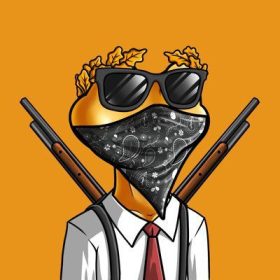 FROSTY FROGS - Community based NFT project.
The FROSTY FROGS is a NFT collection powered by Solana blockchain.

This collection consists of 5000 unique Frogs using a combination of different attributes such as clothing, heads, faces and much more.

We believe in quality over quantity, which is why we have tried to create the most aesthetic works of art this community has ever seen whilst trying to build a strong and united community to host the success that this project will bring

Join our community on Discord today for a chance to join the movement.
Collections in Secondary Market