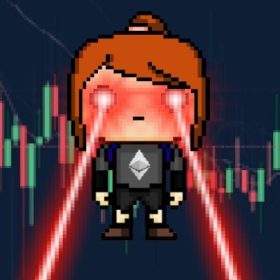 FunkoBits is an NFT Collection of 9,000 unique characters inspired by FunkoPOPs.
ONLY ON THE OPENSEA
FunkoBits is an NFT collection of 9,000 unique FunkoPOP-inspired characters.

Every NFT is a one-of-a-kind collectible with ownership proof stored on the Ethereum blockchain.

After 4 months of hard work by one person, these FunkoBits are now ready to invade the Metaverse.

Your FunkoBits will accompany you through the Metaverse.
The community can unlock future areas and perks by activating the roadmap.