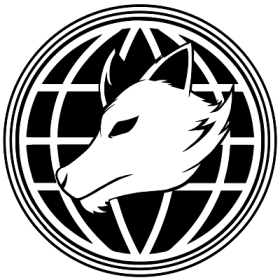 🐺Welcome to the Meta Wolves Club where 10000 Wolves will have unique privileges in the Metaverse world.
A private elite club where 10000 Wolves will enjoy special advantages in the Metaverse, including the ability to participate as early investors in seed private sales, get airdrops, and be invited to MWC Team-hosted online and live events throughout the world, among other things...!
If you're interested in crypto, don't miss out on this once-in-a-lifetime opportunity; instead of being a sheep, join the MWC pack!!!

MWC NFTS INFORMATION

MWC has a limited number of NFTs available that will grant its owners special access to our Membership Wolf Pack Landing Page, where you will have access to exclusive features reserved exclusively for our members, as well as the chance to win prestigious prizes through the minting process.

MWC NFTs are limited-edition Wolves that provide their owners access to all MWC perks. We've all seen initiatives like BoredApeYachtClub enjoy enormous success in the NFTs sector, and if you missed out on that opportunity, the MWC Team is here to give you another chance to be a part of a successful Metaverse and VR trend that will be known worldwide in the blink of an eye!

Members of the MWC will see actual value reflected in their NFTs. They will be able to exchange them on the OpenSea marketplace or keep them and benefit from the numerous advantages. The Marketing Team is already working on a solution that will allow our members to witness the value of their Wolves grow exponentially as MWC NFTs floor price grows organically and systematically over time. If the above explanation isn't clear enough, we'll give you another example of what it means to be a member of an Exclusive Club!

Rewards:

- 1 unique NFT Meta Wolf will receive a "To The Moon Ticket" for a once-in-a-lifetime event! * Terms and Conditions are in effect and thoroughly detailed in the T&C section as well as in our Discord Channel.

- 10 Extraordinary Meta Wolves Metaverse will get $10,000 in ETH in their wallets immediately upon the breading, as well as a special ticket to the MWC's inaugural Private Live Event (location TBC)

- 90 NFT Special Ticket Wolves will be given a ticket to the MWC's First Private Life Event (location TBC)

- Each member who has two MWC Wolves will have the opportunity to mint (for free) the 3D WereWolf, an evolution of the Wolves that grants owners additional benefits.

- All holders of MWC NTFs will be guaranteed access to the whitelist private sale for future crypto companies in which MWC will act as a seed investor on behalf of the pack.

- MWC NFT holders will receive a free airdrop of 1.000.000 MWC tokens, each worth 0.15 ETH. Yes, you read it correctly: when you purchase a Meta Wolf NFT, you will also receive 1 million Club tokens, which will be used in our ecosystem.