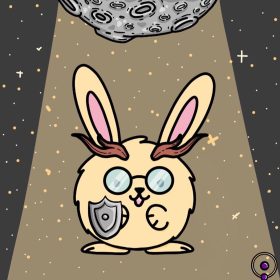 A long term project which 50% of the introductory sales would be donated to the selected charitable organization.
Pre-Mint Price: 0.008 MATIC
GenBunSeries is an NFT project with the goal of giving back to the community. It consists of 8,888 GenBuns divided into five sub-collections. This project allows hodlers to be a part of a community that is collectively making a positive social impact, empowering the world to be a better place. 

On the moon, GenBuns used to coexist peacefully. Not until the Moon Goddess sent them to Earth. This is her way of acting quickly because the earth has been shrouded in unexplainable darkness, blocking all sunlight. Verity, Natev, Etion, Halth, and Ellence, the five legendary GenBuns sent by the Moon Goddess, noticed the source of this darkness – mankind's state of disarray due to suffering, chaos, and hunger. After witnessing humanity's plight, the five legendary GenBuns bestowed their moon blessings on humanity. 

These five legendary GenBuns now represent the five social causes on which the project's team wishes to focus: poverty and hunger (Verity), the environment (Natev), education (Etion), health (Halth), and science and technology (Ellence). 

For each GenBun, 50% of the introductory sales and 25% of the royalties would be donated to the chosen charitable organization, where the hodlers' collective kindness would undoubtedly make a difference. 

The GenBunSeries Collection is the first #NFT Bunny to combine hope and art! Simply by collecting these small balls of fluff, you are already helping to improve the environment!