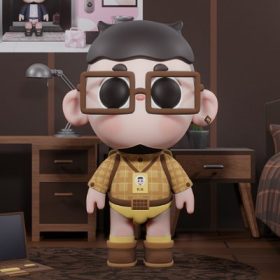 A unique collection of 7,979 3D Rain Boys in Metaverse, stored on the Ethereum network.
After 8 months of hard work, 7979 Rain Boys designed by Disney-approved designers will be available for purchase directly on Ethereum in late February!!!

The Rain Boys are divided into five occupations, one of which will be revealed gradually. After the artwork is revealed, you will be able to determine its clothing style and personality as soon as you successfully mint one.

Our designers carefully crafted these NFT artworks, which are presented in Disney movie-grade quality. We are confident that you will enjoy them.
Meanwhile, we're working on a super exciting Metaverse project called Rain Boy Planet. The rain boy can earn and trade tokens on the planet based on his occupations and lands.
Collections in Secondary Market