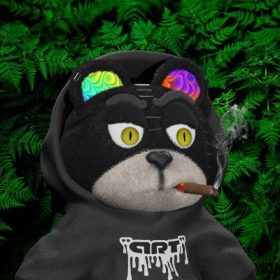 Become a member of this exclusive club by minting a Graffiti Bear
In this first-class NFT collection, 9999 Graffiti Bears have been released, including 99 individually designed and curated combinations. Included in this 99 are 10 special 1 totally unique Graffiti Bears. 

We understand that community is at the heart of every successful NFT drop, and trust us when we say we're bringing you along for the ride. 

We have a slew of amazing things on the horizon, ranging from luxury event giveaways to luxury vacations. 

The founders and team are in it for the long haul, which means that the biggest incentives are geared toward retaining members, maintaining project interest, and fostering member collaboration through DAO voting.