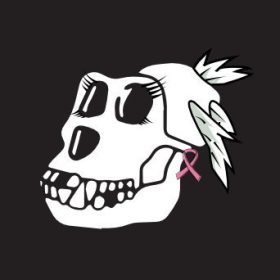 Grandma Ape Country Club® is celebrating and representing our moms, but also all the women in the world who have made us who we are today.
The GrandMa Ape Country Club®
Grandma Ape Country Club® honors and represents not only our mothers, but all the women around the world who have shaped us into who we are today. Through NFTs and Web 3.0, we are working to advance gender equality and empower women and girls. We are also deeply committed to raising awareness about breast cancer.

The Specifications
Each Grandma Ape is one-of-a-kind and is generated algorithmically from over 221 traits. Each Grandma Ape was designed to have a distinct appearance and personality, ensuring that the collection is diverse enough for everyone to find a character with whom they can identify as their mother or grandmother. The Grandma Ape tokens are stored on the Ethereum blockchain as ERC-721 tokens and are hosted on IPFS. Each Grandma Ape costs 0.06 ETH when it is minted in a fair distribution with no bonding curves.