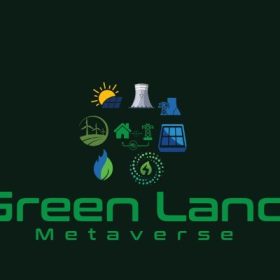 GreenLand Metaverse On cardano Blockchain . Build Your Own Land with natural energy.
The development team for the project is German. The project's goal is, of course, to develop the limiting world – Metaverse. Since the moment Cardano released the smart contracts, we knew this was the network on which we would build the next GreenLand Metaverse!

This is due to the fact that we still live on a planet that has been around for thousands of years, despite the fact that it is polluted by a variety of factors.

The world is moving toward green energy, but it is equally important to raise awareness and donations in the metaverse to help advance the field. Our future in the parallel world is secure; however, it is critical to raise awareness among the younger generation about the importance of environmental preservation; this is the primary reason we began the project!

In our metaverse, you will be able to build a greener world, including houses, energy, commerce, and rivers, in exchange for REWERD in our GreenLand Token.