Significant collection
Significant collection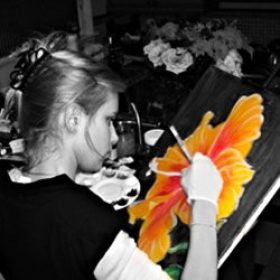 Get your Crypto Dollie NFT and prepare to welcome your very own REAL NFT dollie into your life!
My name is Hailary, and I'd like to introduce myself. I discovered a love of drawing when I was only six years old, and my passion for art continues to this day! My styles are diverse, but acrylic painting is my personal favorite. I like to paint flowers and landscapes.

I decided to try another style one day when I was looking for a new direction. The style I chose is a combination of paint and crystals, such as Swarovski crystals, and I was completely blown away by the end result. I've uploaded some of those paintings to my website for you to enjoy.