Significant collection
Significant collection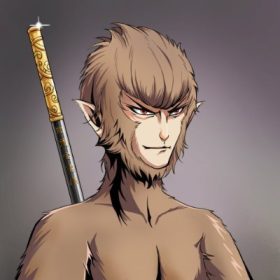 Handsome Monkey King Club
A total of 5555 unique Handsome Monkey Kings are fully transformed and ready to deploy.
The Monkey King is a stone-born monkey who gains supernatural powers through Taoist practices. He has obtained the 72 Earthly Transformations, which grant him 72 unique powers, including the ability to transform into various animals and objects. 

Feature 
All Handsome Monkey Kings are hand drawn, each with their own personality and expression. They have over 200 distinguishing characteristics that are unrivaled, and they are completely attractive with distinct features. 

Handsome Monkey Kings exist in the form of an NFT on the Ethereum Blockchain in perpetuity. Each Handsome Monkey King token grants the holder access to the realms of "Water Curtain Cave," where only HMK Club Members will be able to participate in exclusive activities. 

Privilege 
Join the Handsome Monkey King Club. In addition to owning a demonstrably rare work of art, you will gain membership in the "Water Curtain Cave" Society. Members will be eligible for ETH giveaways as well as new collection NFT airdrops. 

Furthermore, for our phrase 2 mission – create DAO $HMKC token and HMK Club Game. Members will receive passive income distributed to the community on a monthly basis for all member community governed card games.