Significant collection
Significant collection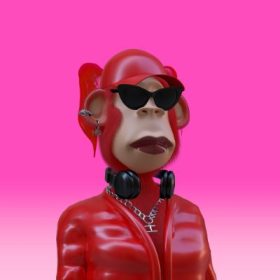 We are HAPE GIRLS. HG is a collection of 1000 3D fashion models living on the Ethereum blockchain.
We are a multicultural group. We have an intelligent contract from India. Turkey-based web designer and software developer. Marketing manager from the Netherlands. Two gifted 3D artists from England. American video producer A UI/UX designer from California and an English lawyer.
Project

We're the HAPE GIRLS. HG is a collection of 1.000 3D fashion models that are stored on the Ethereum blockchain. On April 11th, HG will be available on Fashion Bridge, combining the real world with the metaverse.

With its diverse range of outerwear, accessories, and sportswear, you will be able to test your creativity. As a result, you will have your own fashion line and unlimited creativity on HG. HG is the first metaverse project with franchising opportunities. As a result, HG will not only provide you with a diverse fashion culture, but will also enable you to turn your fashion taste into a source of income. It provides a staking system for investors. Every HG owned contributes to the HG staking system. The more HG you own, the more you can stake and earn a higher APY.

For us, the community comes first, and after verifying their NFTs, the holder will lead the project. We will invest in NFT, crypto coins, and any other opportunity based on community decisions. We are an Autonomous Decentralized Organization (DAO). Everyone pays the same amount for HG. Each HG is one-of-a-kind and fairly generated from over 200 traits such as clothing, necklace, earring, glasses, hair style, eye color, background, skin, piercing, and tattoo.