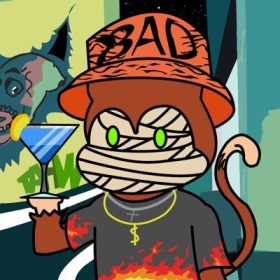 JOJO want to becoming a model, so it can let him transform into anything he wants, just like Wukong
JOJO had always admired and aspired to be like his idol, MonkeyKing Wukong Sun, since he was a child! Wukong knows a lot of tricks and transformations that JOJO adores! How can JOJO perform transformation in this modern world devoid of magic? He had an idea that became a model. He believes that by becoming a model, he will be able to transform into anything he desires, such as a tree, a crab, or anything else! Of course, with his ridiculous ideas, the outcomes can be either extremely successful or extremely disastrous.

In his mind, he had partially transformed into the Monkeyking, but he realized that this was insufficient. "If no one knows I'm the Monkeyking, what's the point of working so hard?" he muses again. He believes that one day he will be able to realize his dream of becoming the Monkeyking he has always desired. He vowed that no matter what happened, his name would be known throughout the world. But, until then, everyone will remember him as JOJO. The Monkeyking clone.