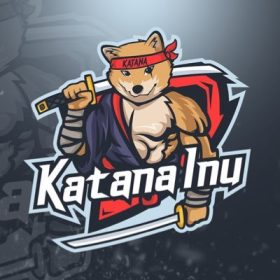 Katana Inu - We have developed a Play2Earn BattleRoyal NFT PC Game with its own integrated NFT Marketplace.
Our passion is video games. That is why we created Katana Inu, a platform that promotes innovation in the gaming industry. Katana Inu is a multiplayer battle royale and play2earn game with NFT-skins in an interactive open world map. We have successfully combined the gaming and blockchain technology sectors. This large project is being managed by a team of experienced German entrepreneurs. The strategy is to create massive value in the cryptocurrency space.

Our goal is to create cutting-edge high-end games. We hope that this development will raise the value of the Katana Inu in the community. Through a decentralized Ecosystem, the Games will be integrated into an NFT digital Art Marketplace. All NFT Skins will be available for use in-game, or they can be sold for Ethereum or the Katana Inu Token. You can read the Whitepaper for more information.
Collections in Secondary Market