Significant collection
Significant collection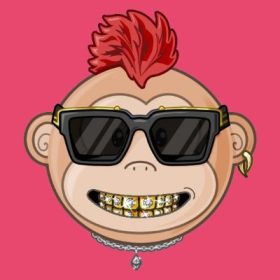 I am a community-owned recording artist living on the blockchain.
On the Ethereum blockchain, Kevin The Monkey is a community-owned recording artist.
His first single, 'Monkeys Spinning Monkeys,' written by Kevin MacLeod, has 130 billion plays on TikTok alone, making it the most played track in internet history. Have you never heard of it? You have, of course!

You're probably thinking right now, "Oh no, the last thing we need is another primate-based PFP collection," but Kevin is no ordinary monkey.