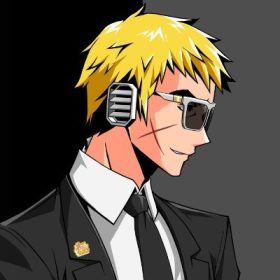 Our mission is resolute - empowering a consortium of artists, builders, and rule-breakers to ultimately own this decentralized brand, guided and executed by the core team
Kiwami is a next-generation artist, builder, and rule-breaker collective. Kiwami is redefining what it means to be an authentic brand, having been carefully designed in the metaverse and born in Japan. You've found your people if you're a Kiwami; extreme, loyal, driven, and ineffable.

Kiwami, like any artistic movement, is primarily motivated by our community-first mentality. Each of us brings our own set of experiences, passions, and dreams. Kiwami is here to connect us and cultivate the finest culture, rooted in a love for crypto-art that is built with supreme artistic provenance in both the metaverse and the real world.

Kiwami is a collection of 10,000 NFTs made up of hundreds of distinct visual characteristics designed by an anonymous Japanese team of street art rebels. The aesthetic is influenced by cyberkinetic, urban pop art, and traditional Japanese elements.
Collections in Secondary Market