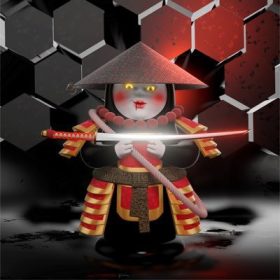 𝐌𝐚𝐝 𝐍𝐞𝐬𝐭𝐢𝐧𝐠 𝐃𝐨𝐥𝐥𝐬 𝐍𝐅𝐓 A private collection of 8,888 unique 3D hand-drawn
Nesting Dolls depicts a mother carrying on her family's legacy through the womb of a child. Wooden nesting dolls are one of the most important symbols of Russian culture. Natural resources, such as wood, are becoming increasingly scarce on Earth. We're working hard to solve a massive problem.

Here's where our NFT project comes in! Adopt one of our 8,888 one-of-a-kind generative art MadNestingDolls to become a part of our legacy.

We are strong environmentalists and activists. We want to create an NFT project that not only rewards holders but also contributes to the global well-being.

As a result, we will donate 30% of our mint revenue to Forest Conservation Funds and provide long-term utility to our coin owners.