Significant collection
Significant collection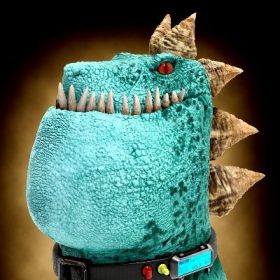 Oscar winning team @netvrk1's first SOL partner | @opensea Solana launch partner | Rigged and metaverse ready Dinodawgs™️ 3D Launching on @magiceden
Dinodawg KingdomTM is a collection of amusing creatures created by Oscar-winning VFX artist Adam Dewhirst (movie credits include Guardians of the Galaxy, Batman the Dark Knight and Tenet).



Dinodawgs 3DTM - Fully rigged and Metaverse compatible.



The original DinodawgsTM collection sold out in 4 minutes, and we have now set the date for our highly anticipated 3D DinodawgsTM collection, which will be available exclusively on Magic Eden on Sunday, May 15th.