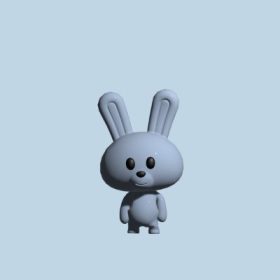 Exclusive Genesis collection of 333 NFTs | Web3 Capture the Flag ~ | Currently hiding in the Metaverse
Clues will be hidden in each and every NFT in the collection. Each "Family" of Bunnies will have a unique skill and/or Clue. The greater the rarity of the bunny, the more clues and abilities it will have.

The Collector's Strategies:

Collect various types of Bunnies to obtain more clues (or all of them)

The Mediator:

Make a group and play the game together... you'll probably have to split the prize.

HODLR

If you keep your Bunnies for a long time, they will develop special abilities.