Significant collection
Significant collection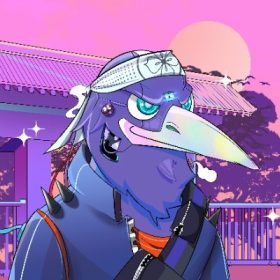 4444 Magpies are flocking to Solana, bringing with them innovative utility, airdrops, and a new token to the NFT space. + Doxx
Magpie Moguls are a collection of randomly generated images, each with a unique set of characteristics. Magpies, like their keepers, enjoy collecting shiny objects. They will constantly be filling their nest with airdrops and tokens in the hopes of attracting a rare mate.

What exactly is the $NEST?
$NEST is our token for Magpie Moguls. We have a few exciting plans for this token that will make it valuable to our community.

$NEST will be regularly airdropped to our NFT holders as well as available on a DEX.
Our Image Recognition Tool will tell us who our loyal holders are based on who is using their Magpie as their profile picture. You'll get a daily $NEST airdrop as well as other perks!
Using our token, you will be able to unlock space in your Nest, making room for rare shiny objects. What your magpie collects and how full your nest is will have a direct impact on the rarity of your Mate, so you'll want to grow your Nest!