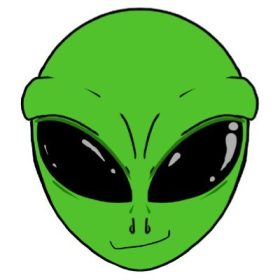 10,000 Martians on the solana blockchain.
A species of alien had separated into five distinct races in a remote solar system similar to our own through colonization of different planets. These aliens were pigmented by their home worlds' strange atmospheres and now have distinct coloring.

This is where their differences come to an end. These aliens have thrived for thousands of years due to technological prosperity and a bond unbroken by color, and now they're bored... But what should I do?

A council of the five races convened to consider this question. A thought for the ages! The announcement of a tournament was made across the solar system in a grand ceremony! And the prize, a new source of endless entertainment from a distant solar system known as... SOLANA!!!