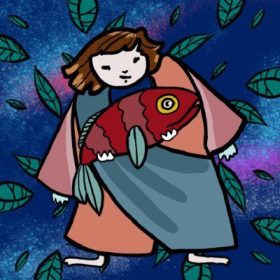 NFT Generative art collection Building WebService infrastructure Distributing revenue to Matrioska owners
Matrioska is a new NFT project featuring the work of Italian artist Mémé Zuca,  a collection of generative art crafted from a huge selection of hand-drawn traits, pushing the boundaries of NFTs by working with complex body types, poses and detailed design. Mémé works with psychedelic colours and patterning to create a unique and surrealist vibe in this collection.

Matrioska is building state-of-the-art physical infrastructure to provide an alternative hosting service for Web3 data and projects. Matrioska holders will take a share of the profits that the service generates, will have premium access to our services, and will be guaranteed indefinite digital hosting for their NFT digital files. Matrioska is launching a community Ethereum node using this infrastructure, which Matrioska holders will be able to join and will share in the operator rewards.