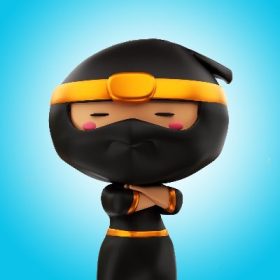 First Mobile Game to drop before MINT exclusively made for the community. 8,888 3D art NFT Collection
Our NFT project is built on an international team of creatives who stand out not only for our love of design, but also for our dedication to trust, transparency, and honesty, working tirelessly to complete every project we take on. Our experts and specialists are familiar with all of the amazing people who have joined our community, taken different paths, and traveled incredible distances to get to where they are today. As a result, we created something more than just a club. We developed a culture tailored to our neighborhood. People who are unique, successful, and forward-thinking.

Together with the NFT space and platform, we believe in our ability to make a difference in your life.
Collections in Secondary Market